高考英语演讲稿
  演讲稿可以起到整理演讲者的思路、提示演讲的内容、限定演讲的.速度的作用。在现实社会中,演讲稿在演讲中起到的作用越来越大,相信许多人会觉得演讲稿很难写吧,以下是小编整理的高考英语演讲稿,希望对大家有所帮助。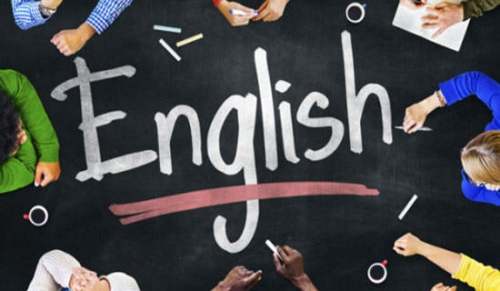 高考英语演讲稿1
  Good afternoon, everyone!
  The topic of my speech today is "My Attitude to Pursuit of Fashion in School".
  Now in our school there is a hot pursuit of fashion. Some students live a very expensive life. They have the same hairstyles as their favorable stars and wear top brand of clothes and shoes. Some use expensive mobile phones.
  The reasons why they do so are as follows. Firstly, they hope to look smart and special. Secondly, they want to win others' admiration and respect. In addition, it makes them feel cool .
  As far as I am concerned, we students should hold the right sense of values. We should practice thrift in our daily life because it is one of our Chinese traditional virtues. What's more , it is advisable for us to donate some pocket money to the Hope Project so that those poor children in rural areas can return to school to receive normal education. Last but not least, it is the inner beauty rather than our appearance that makes us respectable.
  Thank you for listening!
高考英语演讲稿2
  Hi everyone!
  My name is Dongqi Yang from china, I am horror to be here today and I am very happy to receive this award. As you can imagine, as international students in Australia, the biggest challenge is English, I remembered that when I come here first time, there is a party in the house of my home stay. During the time, they played jokes and they laughed all the time, do you know how embarrassed that is, everyone laughed except you. So I pretend to understand the joke in another party, I saw everyone laugh and I laugh too in 5 seconds later. My home stay was surprised about that and asked me "do you understand?", and I answered "no", "So why do you laugh?" "because I do not want to be embarrassed"!
  But as I receive this award today, I want to thank to them, because they encourage me to be involved with the committee rather than staying in at home, play computer and speak Chinese. When I came to Wantirna College first time, I met liz collar who is international student coordinator. She is very kind to me, and she encourage me join SRC, I went to SRC meetings regularly all the time, but I didn't even know what SRC was! That is the reason why I told her, I don't want to go to SRC anymore. But she said "why not? You should go and you have to go!"I asked" why?" she said:" because I said so!"
  But as ii receive this award today, I want to thank her. She helps me a lot. Truth be told, I am not the best student in Wantirna College, but I appreciate this award and I will try my best in future. I think I got 10 seconds left, I want to thank to Les and Vera who is my lovely home stay, thanks to Liz collar who is international student coordinator, I strongly want to thank to my mother, because she support me and gave me the opportunity to come to Australia. And thanks to Wantinran College, thanks to Australia and finally, thanks to everyone to be here tonight. Have a great night.
高考英语演讲稿3
  Good afternoon, teachers!
  first please allow me to introduce myself briefly. my name is xie tianyuan. i am 17 years old. my birthday is jan. 1st . it's just new year's day. i come from id 13, grade 2 of junan no. 1 senior high school. i am a cheerful teenager,so my hobbies is extensive. in my spare time i like playing table tennis and soccer.after school, i like to surf the internet or listen to music. i also will put into the reading to enrich my knowledge, in order to understand the world. i like reading and i often borrow books from the school library. i enjoy reading books because the books can make me happy and sunny every day. then i will say sth. about my family. there are three people in my family,my mother,father and me. my father is a strict but kind man. he always puts his own heart on his business. my mother is a teacher. she does pretty well. no matter what they do, or how busy they are, they always give me their deep love. i love them, too. as long as you work hard,there will be a harvest. this is my motto. i'll follow this path and study hard. that's all. thank you.