英语面试问题回答技巧文库
  在英语面试中,有哪些常见的.面试问题呢?你掌握回答技巧了吗?下面阳光网小编已经为你们整理了英语面试问题回答技巧,希望可以帮到你。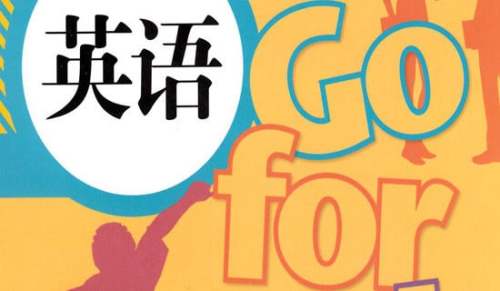 英语面试问题回答技巧(一)
  1.What are your long range goals?
  I think I'm a rather practical person, and I don't waste time daydreaming some tremendous success. As far as my long range goals, I hope I'll greatly improve my skills and help the organization at a higher level. And I will growing with a company where I can continue to learn, take on additional responsibilities, and contribute as much of value as I can.
  I see myself as a top performing employee in a well-established organization, like this one. I plan on enhancing my skills and continuing my involvement in (related) professional associations.
  Once I gain additional experience, I would like to move on from a technical position to management.
  2.Tell me about yourself. why should we hire you?
  I study in Inner Mongolia University as undergraduate and graduate student, therefore, I start doing the experiment in lab very early, the long-term experimental life exercise my ability to ask questions, solve problems, and my circumspection help me complete the experiment efficiently, now, I have the ability to solve problems independently.I believe I am useful to your company, you will benefit from my hardworking and innovation.
  3.How well do you work under pressure or tight deadline?
  I think I work the same if there's pressure or if there's no pressure. But I can use the feelings of pressure as a tool to motivate me to work harder and more efficiently. I always prioritize and organize my work, and from there, work efficiently. In my previous experience, I always worked well during deadlines, and I always learned how to work more efficiently afterwards.when I have to faced with pressure and deadline in my live, I will make a plan according to the importance of all kinds of things, then try my best to finish it. It was hard work, but I really enjoyed that experience. Usually I manage the pressure by communicating honestly with my boss. If he can understand me I feel relaxed。
  In my current position I face deadlines constantly. I try to start on each project early so that I can avoid the last-minute stressful situations. But sometimes they aren't avoidable-reports have to be finished on time and I know I can meet the deadline.
  4.What are you long term goals or career plans?
  I hope to become very good at my job and perhaps take some schooling to become more skilled in my field of work.
  I intend to learn (name of area or skills) very well so that I can be promoted to a higher position in (name skill or department).
  My expectation for the future is that my contributions will be recognized and appropriately rewarded. I realize that salary levels are based on a number of factors, including the company's profitability and the general business cycle that affects our industry, but I expect to take on greater responsibility each year and to be appropriately compensated for my efforts and contributions."
  英语面试问题回答技巧(二)
  1. With the kinds of work experience you have had,do you think this job would bored you?
  No, I think it was because I have do some work as the kind of the job, I know anything about the job that the more monotonous the technology-oriented work is the more careful and accurate was require to finish it ,in addition, if I can do the job easily, it means I have a steady income, so I could not feel bored. As long as I continue to make contributions and grow professionally, there is no reason for me to feel bored.
  2.How do you react to instruction and criticism?
  I appreciate getting instruction and criticism when it is done fairly and constructively. I always welcome feedback on my work whether it is praise or criticism. The worst situation is to get no feedback because I won't know whether I'm doing well or not. Criticism provides a great opportunity to learn and grow. If I'm doing something wrong,I'd like to know so that I can correct and improve myself.
  3.What do you think of working in a group?
  The success of an organization requires orchestrating the talents and efforts of many people. To complete almost any project, it is essential to work as a team. I work better where I have the opportunity to receive from and provide feedback to others. I am not a loner, I like sharing the load and the credit for a job well-done. I think the key thing is that I'm a positive presence in a work situation, particularly under pressure, and I think that has a beneficial effect on those around me and ultimately the company itself.
  4.What do you do in your spare time?
  I work really hard during the work time so in the spare time I like to relax. I'm a big fan of ancient music and I like hanging out with friends and I'm also keep on reading novels and short stories. every so often my friends get together and discuss the latest books we've read over dinner – it's so stimulating to talk and hear different views about the books we've all read. And sometimes I help others do some little things as I can.
  英语面试问题回答技巧(三)
  1. What is important to you in a job?
  Challenge, the feeling of accomplishment, and knowing that you have made a contribution.
  2. Why do you want to work for this organization?
  Its reputation, the opportunities it offers, and the working conditions.
  3. Why should we employ you? (我们为什么要雇佣你?)
  My academic preparation, job skills, and enthusiasm about working for the firm.
  4. If we hire you, how long will you stay with us? (你打算跟我们工作多久?)
  As long as my position here allows me to learn and to advance at a pace consistent with my
  abilities〖职务随能力增长而相应提高〗.
  5. What are your greatest strengths〖最大优点〗?
  I can see what needs to be done and do it.
  I'm willing to make decisions. (能当机立断。)
  I work well with others. (我和他人容易共事。)
  I can organize my time efficiently.
  6. What are your greatest weaknesses〖最大缺点〗?
  I tend to drive myself too hard. (我有时对自己要求过于严格。)
  I expect others to perform beyond their capacities. (我对别人的能力期望过高。) I like to see a job done quickly. (我喜欢速战速决。)
【英语面试问题回答技巧文库】相关文章:
经理助理面试问题回答技巧文库06-19
英语面试回答问题技巧01-18
英语面试问题回答技巧06-20
面试技巧问题的回答01-19
面试刁难问题回答技巧02-12
面试经典问题回答技巧06-19
英语面试回答技巧01-18
英语面试问题回答10-01
面试刁钻问题及回答技巧01-27