英文面试技巧的作文
  在求职面试中,我们掌握面试技巧很有必要,那么你知道英语的面试技巧作文该如何写吗?下面阳光网小编已经为你们整理了英文面试技巧的作文,欢迎阅读。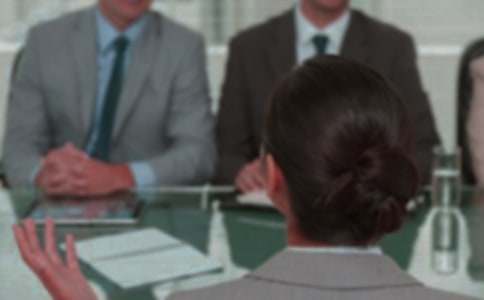 英文面试技巧的'作文篇(一)
  怎样在应聘面试中取得成功
  Nowadays, when people want to find a job, they always have to take a job interview. After the interview both the interviewer and the interviewee can make the final decision. So a job interview has become more and more important in our society.
  Interview has the advantage of being the most natural situation. It is easier to build up a relationship with the interviewee, and he will feel at ease and will answer questions more fully and more naturally. In this way the interviewer is likely to find out a great deal about the interviewee. Particularly, he will be in a good position to find out whether or not he will want the interviewee to work with him. On the other hand, there are disadvantages as well. The interviewer may be so strongly affected by his own feelings that he will be unable to judge a person by a proper standard. His feelings may drive him to make the final decision. It is not necessary for us to feel bad if we have failed in an interview, because it is only a matter of choice,instead of right or wrong.
  If we want to succeed in a job interview, we have to remember the following factors. Firstly, we should pay more attention to our appearance.We should dress more formally, which is a kind of respect for the interviewer. Secondly, we should talk in a proper way,with good manners and confidence. Thirdly, we should try our best to show our abilities as much as possible.
  If we can bear those factors in mind, we are more likely to succeed.
  英文面试技巧的作文篇(二)
  怎样在面试中取得成功
  Nowadays, the interview has become indispensable in seeking a job. Its success will determine whether or not you will get the job you applied. Then how to succeed in a job interview?
  There are many factors involved. According to psychologists,it depends more on the first impression you leave which is half a battle: how you look, how you sound and what you say are of great importance. In the first place, how you look makes up 55% of a first impression. This includes facial expressions, body language, and eye contact, as well as clothing and general appearance. Among those, clothing is the most important to show your respect to the interviewer and to leave the interviewer a good impression in the end. In the second place, how you sound makes up 38% of the first impression. This includes how fast or slowly, loudly or softly you speak. So make sure that you sound friendly, interested, confident and happy in answering any inquires in the interview. Finally, what you say counts for only 7% of the message. Therefore, attach more importance to your appearance and expressions rather than your words.
  To conclude, no one can escape from the interview. Remember the above points, and you will succeed in the interview.
  英文面试技巧的作文篇(三)
  面试自我介绍
  Good morning, ladies and gentlemen! It is really my honor to have this opportunity for an interview. I hope I can make a good performance today. I'm confident that I can succeed. Now I will introduce myself briefly. I am 26 years old, born in Shandong province. I graduated from
  Qingdao University. My major is electronics. And I got my bachelor degree after my graduation in the year of 2003. I spent most of my time on study, and I have passed CET-6 during my university. And I have acquired basic knowledge of my major. It is my long cherished dream to be an engineer and I am eager to get an opportunity to fully play my ability.
  In July 2003, I began working for a small private company as a technical support engineer in Qingdao city. Because there was no more chance for me to give full play to my talent, so I decided to change my job. And in August 2004, I left for Beijing and worked for a foreign enterprise as an automation software test engineer. Because I want to change my working environment, I'd like to find a job which is more challenging. Moreover£Motorola is a global company, so I feel I can gain a lot from working in this kind of company. That is the reason why I come here to compete for this position. I think I'm a good team player and a person of great honesty to others. Also I am able to work under great pressure. I am confident that I am qualified for the post of engineer in your company.
  That is all. Thank you for giving me the chance.