成功的英文文章
  要成功一项事业,必须花掉毕生的时间。——列文虎克 。下面就有阳光网小编为大家整理成功的英文文章的相关范文,希望对大家有帮助。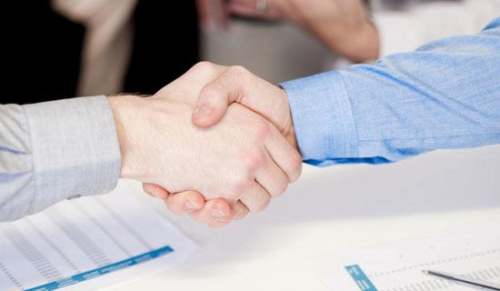 成功的英文文章篇(一)
  TO Success: Opportunity or hard-working?
  Every body wants to succeed. But when it comes to the question that which factor leads to success, opportunity or hard-work, different people will offer different answers.
  Some people think that opportunity is the first factor leading to success. They hold the idea, as a proverb saying, "Man proposes, god disposes". Because almost all successful people have good luck and have caught their valuable opportunities, they believe that opportunity is a leading condition of the success. If seizes and makes the best use of opportunity available, one can succeed surely. In summary, to them, chances and lucks play the most important role on the road to success.
  However, others maintain that "no pains, no gains" .Without exerting oneself, one could never expect to achieve success in no matter what one is doing. As is known to all, there is no royal road to the summit of success. One is likely to succeed only when one has worked with whole-hearted devotion and perseverance. Those who are lazy, sloppy and indifferent to their work, those who never concentrate on work will definitely end in failure. On the whole, as far as they are concerned, hard-working is the decisive factor to success.
  In my view, both hard work and opportunity eventually matters. They are inseparable from each other, and put together, they make a great success. Hard work is to luck what fish is to water, and can be seen as an interior precondition of success. It lays the corner-stone for building a house while luck serves to cement it, to make the building bricks adherent to one another. They are the twins that contribute to success together. They are the factors from within and without respectively. We must work hard, make efforts and get prepared. When opportunities come, meet and make full use of them. Only in this way can we succeed one day.
  成功的英文文章篇(二)
  关于成功的建议 Some Advices about Success
  I have some good advice for your work. If you can do the following things, you will succeed in doing everything.
  我对你的工作有一些好的建议。如果你能做到以下的几点,你做什么事情都会成功。
  Firstly, whatever you do, you must be punctual and hard-working. If you sow a good seed, you will get a good harvest. If the seed is in poor quality, the harvest will also be very bad. And if you sow nothing, you will get nothing at all. Nothing.
  首先,无论你做什么,你必须要守时和勤奋。如果你种下良好的种子,你会有一个好的收获。如果种子的质量不好,收获也将会是不乐观的。如果你没有耕耘,你将什么都得不到。什么都没有。
  Secondly, you must be honest. As honesty is the moral tuition that everyone should have. If you treat other people friendly and sincerely, others will also respect you.
  其次,你必须诚实。因为诚信是每个人都应该有的道德教育。如果你对其他人友好、真诚,别人也会尊重你。
  Thirdly, you must be tolerant to others, since no one is perfect in the world. Everyone has his own faults, but if you can see everything on other person's perspective, there will be no problem at all.
  第三,你必须对别人宽容,因为在这个世界上没有人是完美的。每个人都有他自己的缺点,但如果你能换位思考,什么问题都不会有。
  What's more, when you are in a big company, you should not only respect the leaders, but also get on well with the colleagues. Sometimes, you should try to please your boss, so that you could have more chances to be promoted.
  更重要的是,当你在一家大公司里面时,你不仅要尊重领导,也要与同事相处好。有时,你应该取悦你的老板,这样你就可以有更多晋升的'机会。
  Last but not the least, don't ignore the little things, because such a little thing will have a great effect on your life. So you should start yourselves at the bottom, in order to get enough working experience. As you have enough working experience, nothing you will be afraid.
  最后但并非最不重要的,不可忽视小事,因为这样的小事对你的生活也会有很大的影响。所以为了获得足够的工作经验,你应该从基层做起。当你有足够的工作经验时,你就什么都不会害怕了。
  成功的英文文章篇(三)
  性格决定成功 Disposition Decides to Man's Success
  As we all known, the man who wants to be success should have a good disposition. As the saying goes, "disposition decide to everything." I remember a famous motto: there are no two identical people in the world, but the success people are similar in many ways. Exactly, good disposition is the foundation of success. From my point of view, I deemed it success should also rely on these factors: diligent, confident, humor. It can help us to open the door of success.
  我们都知道想要成功的人都应该有一个好的性格。俗话说,"性格决定一切。"我记得一句著名的格言:在世界上没有两个相同的人,但成功人士在许多方面是相似的。确切地说,良好的性格是成功的基础。从我的角度来看,我认为成功依赖于这些因素:勤奋,自信,幽默。它可以帮助我们打开成功之门。
  There is no denying that diligent is the first step to the success. As the proverb says, no pains, no gains. Absolutely, guess that a person without diligent, how can he get achievements. Many successful people have become famous in the world by their diligent. Therefore we should take diligence as a good habit rather than lazy at every time.
  不可否认,勤奋是成功的第一步。正如谚语所说的,没有付出就没有收获。所以绝对可以说一个不勤奋的人,他如何能有成就。许多成功的人都是通过勤奋才在出名的。因此我们应该把勤奋作为一个良好的习惯,而不总是懒惰。
  Edison said "confident is the mother of the success. There is no doubt that confidence is important to our daily life .If someone without confident, he will never succeed in the end of his life. If someone trusted himself, he would gained more chance to succeed. How could you get other's trust if you didn't trust yourself?
  爱迪生说:"自信是成功之母。毫无疑问,自信在我们的日常生活中是很重要的。如果一个没有自信的人,直到他走到生命的尽头他也不会成功的。如果有自信的人,他会得到更多成功的机会。如果连你自己都不相信自己你又如何要别人相信你呢?
  In addition, humor plays an important role in our life. It's obvious that a sense of humor can bring happiness to others and get involved to a group easily. Just like my friend who is an energetic and lovely boy. The boss and staff like him very much. Boss thinks highly of him in the company. Sometimes, we should learn to how express humorously. A sense of humor can create unexpected result.
  再者,幽默在我们的生活中也扮演着很重要的角色。显然,一个有幽默感的人能给别人带来开心并很容易融进去。就像我一个朋友,他是一个很热情很可爱的男孩。老板和员工都很喜欢他。在公司老板很器重他。有时,我们应该学会如何表达幽默。幽默感能够创造出意想不到的成果。
  From what has been mention above, a good disposition is an important factor to our success. Therefore, how to develop a good disposition is essential.
  从上面所提到的可知,良好的性格是我们成功的重要因素。因此,如何培养良好性格是很重要的。
【成功的英文文章】相关文章:
成功的经历文章05-13
成功的秘诀文章阅读05-13
成功与坚持的文章05-13
成功与汗水的文章05-13
成功的英语文章05-13
成功与付出的文章05-13
成功与失败的文章05-13
成功秘诀的励志文章02-09
成功需要努力文章05-13