保研英语面试自我介绍范文
  保研英语面试自我介绍范文(一)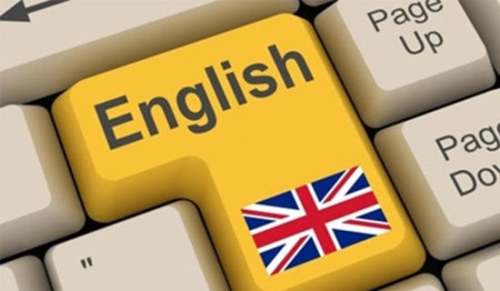 Hello, my name is ***, it is really a great honor to have this opportunity for a interview, i would like to answer whatever you may raise, and i hope i can make a good performance today, eventually enroll in this prestigious university in september. now i will introduce myself briefly,i am **years old,born in ***8 province ,northeast of china,and i am curruently a senior student at ****.my major is packaging engineering.and i will receive my bachelor degree after my graduation in june.in the past *years,i spend most of my time on study,i have passed ****with a ease. and i have acquired basic knowledge of packaging and publishing both in theory and in practice. besides, i have attend several packaging exhibition hold in Beijing, this is our advantage study here, i have taken a tour to some big factory and company. through these i have a deeply understanding of domestic packaging industry. compared to developed countries such as us, unfortunately, although we have made extraordinary progress since 1978,our packaging industry are still underdeveloped, mess, unstable, the situation of employees in this field are awkard. but i have full confidence in a bright future if only our economy can keep the growth pace still. i guess you maybe interested in the reason itch to law, and what is my plan during graduate study life, i would like to tell you that pursue law is one of my lifelong goal,i like my major packaging and i wont give up,if i can pursue my master degree here i will combine law with my former education. i will work hard inthesefields ,patent ,trademark, copyright, on the base of my years study in department of p&p, my character? i cannot describe it well, but i know i am optimistic and confident. sometimes i prefer to stay alone, reading, listening to music, but i am not lonely, i like to chat with my classmates, almost talk everything ,my favorite pastime is valleyball,playing cards or surf online. through college life,i learn how to balance between study and entertainment. by the way, i was a actor of our amazing drama club. . Thank you
  保研英语面试自我介绍范文(二)
  Afternoon, professors. Exactly it is almost evening. I am the last one in the group, but the last not the least. I know maybe you are a little tired, but please give me several minutes, and I am sure that you will be satisfied with me.
  Perhaps you have heard this sentence too many times through the whole afternoon,however, I still have to say please allow me to express my appreciation for the opportunity that you give me to join in this interview, in the following minutes I will spare no effort to show the best of myself and pass it.
  My name is XXX, 22 years old. I have got my undergraduate education in School of Microelectronic and Solid-State Electronic,UESTC, which is short of University of Electronic Science and Technology of China, locating in Chengdu,Sichuan Province . I major in Solid-State Engineering.What I am interested in and wanna do during my graduate study is the research and application of Nanodevice using STM.
  Generally speaking, I am willing to learn and progress, especially when doing the things I am interested in, I will do all what I can to finish them no matter how difficult they are. During the past three years, I have enjoyed an unforgettable college life in UESTC. I obtained not only the fundamental knowledge of my major, but also the chance to put them into practice via participating in various kinds of projects. Such experience has taught me the theoretical principles and practical methods to carry out research activities.What's more, I gained a broader horizon and a more profound understanding on the development of my field.
  After school, I often take part in some competitions. Especially the experience of mathematic modeling has taught me much. During several months, we had to learn so much knowledge that we may never met before, of cause, they area little difficult and complex.We did these all in our spare time, sacrificing the rest time and there creation. Though we don't have got any prize, what we do is not in vain, Isuppose. We've learned the importance of team work and efficient communication,how to be a good partner, the abilityof systematical management, working organized and good presentation skills. Ithink these skills or principles arecritical to my further life, no matter whatI do.
  Inthe part time, I also like to do some exercise, such as running, swimming andplayingbasketball. There is an old saying that Keeping physical fit is thefoundationof doing research well.
  For a long time, I have been dreaming to come tohere for my furthereducation. I believe my undergraduate education would be aninvaluable asset inmy academic life. And I'm ready to stand out from all thecandidates andrealize my dream.
  That's all. Thanks.
【保研英语面试自我介绍范文】相关文章:
保研英语面试常见问题11-20
保研面试自我介绍15篇10-14
关于保研面试自我介绍范文合集3篇10-06
关于保研面试自我介绍范文锦集四篇11-19
保研面试自我介绍模板锦集三篇11-20
关于保研面试自我介绍锦集4篇10-22
保研面试英文自我介绍锦集6篇10-19
保研介绍信范文05-30
5个重要的保研面试问题06-04