★面试英语自我介绍
  当来到一个陌生的地方时,我们总归要向他人介绍自己,通过自我介绍可以得到他人的认可。现在你是否对自我介绍一筹莫展呢?下面是小编精心整理的面试英语自我介绍,欢迎大家分享。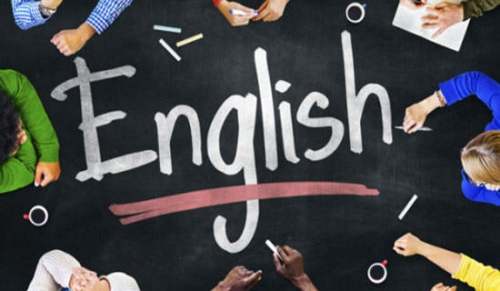 面试英语自我介绍1
  Good morning !
  It is really my honor to have this opportunity for a interview,
  I hope i can make a good performance today. I'm confident that I can succeed.
  Now i will introduce myself briefly
  I am 26 years old,born in shandong province .
  I was graduated from qingdao university. my major is electronic.and i got my bachelor degree after my graduation in the year of 20__.
  I spend most of my time on study,i have passed CET4/6 . and i have acquired basic knowledge of my major during my school time.
  In July 20__, I begin work for a small private company as a technical support engineer in QingDao city.Because I'm capable of more responsibilities, so I decided to change my job.
  And in August 20__,I left QingDao to BeiJing and worked for a foreign enterprise as a automation software test engineer.Because I want to change my working environment, I'd like to find a job which is more challenging. Morover Motorola is a global company, so I feel I can gain the most from working in this kind of company ennvironment. That is the reason why I come here to compete for this position.
  I think I'm a good team player and I'm a person of great honesty to others. Also I am able to work under great pressure.
  That's all. Thank you for giving me the chance.
面试英语自我介绍2
  I was born in a small village of Shan Dong Province on April 4th, 1968. When I was young, my family was very poor, so I had to work to earn money to help my parents after class when I was in the middle school.
  In 1986 I was admitted by University of International Business and Economics (or: UIBE) to pursue a bachelor degree in Economics. My major is accounting in Department of International Business Management. The undergraduate education gave me a wide range of vision and taught me how to cooperate with others. I developed several professional interests in Accounting, Finance, and International Trade.
  The following eight-year working experience offered me a good chance to give full play to my creativity, intelligence and diligence. In 1990-1993, I worked as an assistant to funding manager in China National Technical Import and Export Corporation. In 1993-present, I was employed by China Kingdom Import and Export Corporation to be the Manger of Financial and Accounting Division.
  I do believe that with my hard early life, solid educational background and ample working experience, I would be an excellent student of you MBA program.
  MY PERSONAL ACCOMPLISHMENT:
  After graduating from UIBE, I was employed as the assistant to the funding manager by China National Technical Import and Export Corporation. After reading a lot of related files, and analyzing the overall fund.
  我是1968年4月4日出生在一个小山村的。当我年轻的时候,我的家庭很穷,所以我不得不在中学工作,在中学时,我的父母在放学后帮助我的`父母。
  1986我被对外经济贸易大学录取(或:对外经济贸易大学)攻读经济学学士学位。我的专业是国际商务管理部。本科教育给了我一个广泛的视野,教我如何与他人合作。我在会计、金融和国际贸易中发展了几个专业的利益。
  八年工作经验为我提供了充分发挥我的创造力、智慧和勤奋的好机会。在1990-1993年,我作为中国技术进出口总公司资金部经理助理。在1993个现在,我被中国进出口公司雇用的是财务和会计部的经理。
  我相信,在我的努力的早期生活,坚实的教育背景和丰富的工作经验,我将是你的一个优秀学生的工商管理硕士课程。
  我个人修养:
  在对外经济贸易大学毕业后,我被中国国家技术进出口公司的资助经理助理。读了很多相关的文件,并分析了整个基金。
面试英语自我介绍3
  Good morning,madam and sir!It's a great honor for me to meet you here today. I would like to introduce myself for you. My name is _____ and my admission number is _____. I come from ___ County, __ Province. ___ County is also called General County, for it has ever made 54 generals in history. Every year thousands of people get patriotic education there.
  In 20_, I was admitted to School of College of Mathematics and Computer Science,Guangxi Normal University in Guilin. I majored in Computer Science. I have been interested in my major since I was in middle school, because computer can make our life easy. My college teachers were very patient, friendly and knowledgeable. I learned a lot in college, such as how to study, how to get along with others and so on. I also learned independence and the importance of working hard. In 20_, I graduated from college with honor. College life was wonderful and unforgettable. It's one of the most important parts in my life.
  Now I work as a teacher in a middle school in _____. I teach computer science there. I try my best to be a good teacher. I'm responsible and work very hard. I love my students. They are very young, happy and clever. In order to take entrance exam for graduate, I spend most of spare time on studying. Of course I often play badmintonwith my colleagues or with my students. My favorite is studying, especially, discussing and solving the problem with others, because I can learn much from my partners, and I can express my own opinion. I like computer science, especially, computer architecture. I want to have different challenges in my life.That's all, thank you.
面试英语自我介绍4
  Good afternoon (morning), professors:
  It is my great pleasure to be here. My name is mingmingzhou , graduated from Computer Science Department of Wuhan University.During my four-year study in the university as an under-graduate student, I have built up a solid foundation of professional knowledge, as well as a rich experience of social activities. I am a determined person, always willing to achieve higher goals.
  What's more, I am good at analysis, with a strong sense of cooperation. All of these led me to the success of passing the first round of the entrance examination to the Master's degree. Personally, I am very humorous and easy-going, enjoying a good relationship among my classmates.
  In my spare time, I like to read books regarding how to be myself and how to deal with problems. Music and movies are my favorite entertainments. As for my sport interest, I could not deny my greatest interest is football. Playing this game brings me a lot of glory, happiness and passion.
  All in all, Wuhan University, with a highly qualified faculty and strong academic environment is the university I have long admired. I believe that I am a very qualified applicant for admission into your Master of IT program and can contribute to the enrichment or diversity of your university.
  Thank you for your attention!
面试英语自我介绍5
  General Introduction
  I am a third year master major in automation at Shanghai Jiao Tong University, P. R. China. With tremendous interest in Industrial Engineering, I am writing to apply for acceptance into your Ph.D. graduate program.
  Education background
  In 1995, I entered THE Nanjing University of Science & Technology (NUST) -- widely considered one of THE China's best engineering schools. During THE following undergraduate study, my academic records kept distinguished among THE whole department. I was granted First Class Prize every semester, and my overall GPA(89.5/100) ranked No.1 among 113 students. In 1999, I got THE privilege to enter THE graduate program waived of THE admission test. I selected THE Shanghai Jiao Tong University to continue my study for its best reputation on Combinatorial Optimization and Network Scheduling where my research interest lies.
  At THE period of my graduate study, my overall GPA(3.77/4.0) ranked top 5% in THE department. In THE second semester, I became teacher assistant that is given to talented and matured students only. This year, I won THE Acer Scholarship as THE one and only candidate in my department, which is THE ultimate accolade for distinguished students endowed by my university. Presently, I am preparing my graduation THEsis and trying for THE honor of Excellent Graduation THEsis.
  Research experience and academic activity
  When a sophomore, I joined THE Association of AI Enthusiast and began to narrow down my interest for my future research. In 1997, I participated in simulation tool development for THE scheduling system in Prof. Wang's lab. With THE tool of OpenGL and Matlab, I designed a simulation program for transportation scheduling system. It is now widely used by different research groups in NUST. In 1998, I assumed and fulfilled a sewage analysis & dispose project for Nanjing sewage treatment plant. This was my first practice to convert a laboratory idea to a commercial product.
  In 1999, I joined THE distinguished Professor Yu-Geng Xis research group aiming at Network flow problem solving and Heuristic algorithm research. Soon I was engaged in THE FuDan Gene Database Design. My duty was to pick up THE useful information among different kinds of gene matching format. Through THE comparison and analysis for many heuristic algorithms, I introduced an improved evolutionary algorithm -- Multi-population Genetic Algorithm. By dividing a whole population into several sub-populations, this improved algorithm can effectively prevent GA from local convergence and promote various evolutionary orientations. It proved more efficiently than SGA in experiments, too. In THE second semester, I joined THE workshop-scheduling research in Shanghai Heavy Duty Tyre plant. THE scheduling was designed for THE rubber-making process that covered not only discrete but also continuous circumstances. To make a balance point between optimization quality and time cost, I proposed a Dynamic Layered Scheduling method based on hybrid Petri Nets. THE practical application showed that THE average makespan was shortened by a large scale. I also publicized two papers in core journals with this idea. Recently, I am doing research in THE Composite Predict of THE Electrical Power system assisted with THE technology of Data Mining for Bao Steel. I try to combine THE Decision Tree with Receding Optimization to provide a new solution for THE Composite Predictive Problem. This project is now under construction.
  Besides, In July 20xx, I got THE opportunity to give a lecture in English in Asia Control Conference (ASCC) which is one of THE top-level conferences among THE world in THE area of control and automation. In my senior year, I met Prof. Xiao-Song Lin, a visiting professor of maTHEmatics from University of California-Riverside, I learned graph THEory from him for my network research. THEse experiences all rapidly expanded my knowledge of English and THE understanding of western culture.
  I hope to study in depth
  In retrospect, I find myself standing on a solid basis in both THEory and experience, which has prepared me for THE Ph.D. program. My future research interests include: Network Scheduling Problem, Heuristic Algorithm research (especially in GA and Neural network), Supply chain network research, Hybrid system performance analysis with Petri nets and Data Mining.
  Please give my application materials a serious consideration. Thank you very much.
【★面试英语自我介绍】相关文章:
入学英语面试自我介绍12-19
小学英语面试自我介绍08-11
面试求职英语自我介绍12-11
酒店英语面试自我介绍06-13
求学英语面试自我介绍06-12
幼师面试英语自我介绍05-26
英语面试自我介绍模版05-23
面试复试英语自我介绍11-23
面试英语的自我介绍11-21