军训心得体会英文
  军训虽然结束了,但军训生活点点滴滴,深深地烙在我们的心上。以下是阳光网小编收集整理的军训心得体会英文,希望你会喜欢!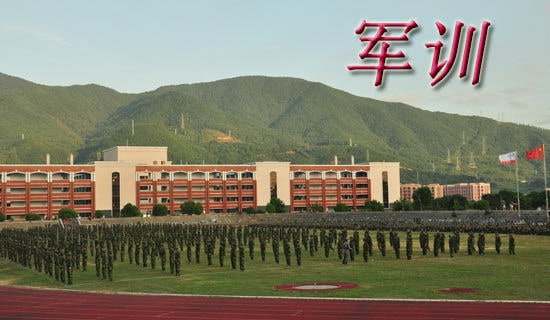 军训心得体会英文(一)
  When we arrived at the base of the military training with the great excitement, we were asked to put on the military uniform as soon as possible. The sounds of sentry post reminded me of that I was a soldier so that I should do anything immediately after listening this special sound. When I put on the military uniform, cap, shoes. I realized that I was a real soldier. A proud filled with my heart, It also meant that I will begin the tired and painful life, At that night, I was so excited and worried that I can't sleep well, As a saying goes, no pain, no gain. I believe it all the time. No matter how difficult things I meet, I will treat it bravely, if I want, I think I can!
  军训心得体会英文(二)
  It is no doubt that the military training is a unforgotten experience just for it is very hard. Although it gave us so many pain, but as a saying goes, no pain no gain. I want to say, I didn't regret to join this training.
  Just like the most students, I was excited and worried before the beginning, I was worried about I can't do it well so that the military officer punish me and I afraid that I can't eat and sleep well,however, the officer is very friendly, although he always pretend to be very strict to us, and sometimes he punished us with different means, but he never forgot to remind us of dressing more in case of getting ill. In spare time, he will play and talk with us friendly, all of us were very happy to enjoy this times, his warmth smile will remind our heart all the time. We got along well with each other and had our meals together silently, But it make us feel warm!
  By this training,I learnt a lot, I realized that I should smile to everyday, rather than complaining!
  军训心得体会英文(三)
  There is no denying the fact that it has been a hotly debated topic whether students should attend military training in China in the past years. Opinions on this issue differ sharply. Some hold the positive view. They say that the training can not only build up students' bodies but also temper their willpower. Besides, through the training, students can develop their team-spirit and sense of discipline.
  Others, however, hold the opposite view. They say that a short period of training as students are having now cannot work well in building up their bodies or strengthen their will. Instead, we should lay emphasis on their daily exercise and activities for such purpose. What's more, a sudden increase of intense physical exercise, especially during summer, does harm to students' health and may even cause deaths. What happened in the past years has proved this.
  Weighing the pros and cons of these arguments, I am inclined to agree with the former point of view. Military training is not only a means to strengthen student's physique and willpower, but also an effective way to enhance their sense of national defense and foster their patriotism. Though some deaths happened during the training, we should not give up eating for fear of choking. Besides, the deaths are perfect evidence that students need more such training. Of course, measures should be taken to ensure that the least harm is done to the trainees.

【军训心得体会英文】相关文章:
军训心得体会06-26
师德教育军训心得体会-军训心得体会范文04-18
公司工厂军训心得体会-企业军训心得体会04-28
保安军训心得体会-保安军训后的心得体会04-01
军训毕业心得体会10-23
部队军训心得体会07-04
军训心得体会作文07-04
社区军训心得体会07-04
关于军训心得体会07-04